A good tree cannot bear bad fruit, and a bad tree cannot bear good fruit. Matthew 7:18 NIV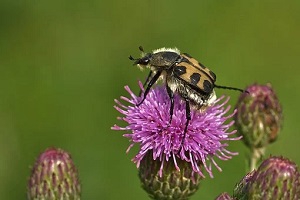 I poured out my heart to the Lord about my pain and sorrow over losing my job.
For two years, I had been ridiculed, overworked, yelled at, and given unfair and false evaluations. Finally, they pushed me out of the job I'd held for eight years. All I could hear were the Lord's words ringing in my ears, "Forgive them for they know not what they do." One day, I said to the Lord, "Yes they did! They hated me and I hate them. I hope they get the Corona Virus and DIE." I felt my murderous thoughts were vindicated.
After I finished my diatribe, I continued reading Matthew 7. When I came to verses 16-18, I became perplexed about the meaning. The pain in my heart kept me from understanding what God told me.
I decided to take a walk. A beautiful spring day awaited. Birds sang, bringing me to worship God. I heard Him say, "A heart that produces thistles cannot also produce figs. You cannot be My disciple if your heart is full of hate." Suddenly, I realized the seriousness of my vengeful thoughts. Each day I refused to forgive those who had harmed me, my heart grew thistles.
These verses brought light into my soul about the condition of my Christian heart. I had demanded justice from the Lord, but justice my way.
Forgiving those who harm us is an act of mercy and lets God execute justice His way, which produces the fruit of repentance. A vengeful heart that hates cannot love at the same time or teach someone a lesson. God's love and our demonstration of His love changes hearts and produces good fruit.
Repent from hate and forgive now to make room for love. Let God replace all the bad fruit with good fruit.
(Photo courtesy of pixabay.)
(For more devotions, visit Christian Devotions.)
---
---