I can do all things through Christ who strengthens me. Philippians 4:13 NIV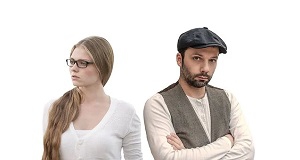 Getting a divorce was one of the most difficult decisions I ever had to make.
I used divorce as a threat in our marriage all the time, but this time was different. I planned to follow through. I got the courage to tell a few of my close family members and friends. I heard the same thing from everyone: "Well, you did all you could do."
After the fourth time of hearing the same quote, I had an "Aha" moment. Everyone was right. I had done all I could do. Now it was time for me to turn it over to God—something I should have done in the first place.
I think saying the words, "I have done all I can," is a great indicator we are not giving our all to God. Rather, we are trying to understand and control something or someone beyond our power to control. God knows the desires of our hearts and has a plan for our lives. When we deviate from that plan by making decisions without asking Him, life becomes confusing. Confusion is not from the Lord, but from the Enemy.
Doing all we can means giving the situation to God and letting Him do all He can. His way is more abundant than what we could ever dream of.
When you find yourself thinking you have done all you can, take a step back to see if you really have.
(Photo courtesy of pixabay.)
(For more devotions, visit Christian Devotions.)
---
---