Blessed is the man who listens to me watching daily at my gates. Proverbs 8:34 NKJV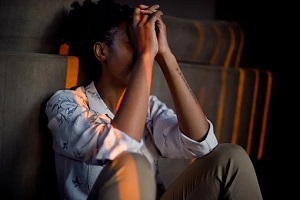 I feel like a balloon losing air and slowly wilting away.
The decorations have been put away. The tree has been recycled. No more presents await opening. The fun and laughter of sharing with family and friends is over, and all is back to normal. But what is normal?
Take a minute to reflect on why we celebrated. Remember the Babe we welcomed once again into our hearts—Jesus, the Son of God, born of a virgin, fulfilling prophecies. He does not fade into the background, only to be brought to mind again at Easter.
No Christmas blues should exist for the child of God—only excitement and anticipation of the future and of knowing the Lord more intimately. Our Christmas celebration may be over, but a New Year of adventure, walking with the Prince of Peace, lies ahead.
We should want to be found watching at God's gates, celebrating our new life in Him, and listening for Him to speak through His Word. We should treasure every opportunity He gives to draw Him closer to our hearts.
During this New Year, let's allow our new normal to become "watching at His gates" every day. Let's take time to worship and to grow in grace and knowledge of our Lord and Savior, Jesus Christ, by feeding on the manna from heaven, the Word of God.
Thank God that you can celebrate His love, goodness, and mercy all year long.
(Photo courtesy of pixabay.)
(For more devotions, visit Christian Devotions.)
---
---