If it bears fruit next year, fine! If not, then cut it down. Luke 13:9 NIV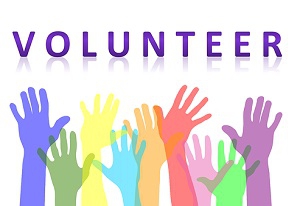 I followed her down the wooden steps that led to the basement.
At ninety-one, Mom moves cautiously, holding on to the railing as she descends the steep, narrow stairs. In one small room, mounds of large black plastic bags hold used, donated children's clothing. The other room has a table for sorting. Shelves are lined with clear plastic tubs—each labeled with sizes, infants to five years old. After laundering, the unsoiled clothes are lovingly folded and put into tubs. When ready, they are taken upstairs to give away.
My mother volunteers eight hours a week, tucked away in the basement of an old brick house converted into a pregnancy center. She could sit back and enjoy these last years of her life—having raised ten children, retired from the Women's Correctional Institution, and given most of her life to volunteerism. But she serves in the basement—not with fanfare or accolades, but in a quiet setting away from the public eye.
Service is not an option. Jesus calls us to lead productive lives, serving others and sharing our faith. In Luke 13, He told the parable of a man who planted a fig tree. When, after three years, it had produced no fruit, he ordered the useless tree cut down, asking why it even used up space. Jesus was warning that God would not tolerate a lack of productivity.
Genuine faith means serving others. A tree might look good when dressed in an array of leaves, but what good is it if it bears no fruit? We, too, can dress up and look like Christians but produce no fruit. Following Jesus means acting on what He says. We may not receive a call asking for our help, but we can make the call. We have been created in Christ to do good works—to share our faith. Even in a basement, we can impact our community with the gospel of Jesus Christ.
Seek out those who need your time or talent.
(Photo courtesy of pixabay.)
(For more devotions, visit Christian Devotions.)
---
---