Every good and perfect gift is from above, coming down from the Father of the heavenly lights, who does not change like shifting shadows. James 1:17 NIV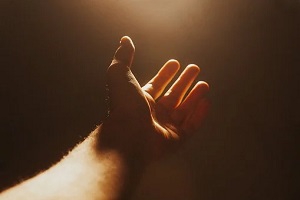 Ruth wanted to give a special gift to her father—and she believed she had the perfect one in mind.
Ruth's dad was preparing to celebrate his retirement. Ruth knew he wanted a pocket watch, so she searched until she found an affordable one. She had to sacrifice, but her father was worth it.
Ruth wrapped the gift and, like a child waiting for Christmas, found it difficult to wait to present the watch to her father. In Ruth's words, "In anticipation, I handed my package to him, and he opened the box. Much to my disappointment, he threw the watch to my nephew and said, 'Here you take this, I don't want it.' My heart was broken."
Ruth's sister handed their father a congratulation card with sixty-five cents taped inside, and he exclaimed, "Now, that is a gift!"
The incident happened long ago, and Ruth thought she had forgotten it. But one night, a minister mentioned something about a watch in his message, and his words brought back the memory and the pain of her rejected gift.
Ruth's heart ached, but God used the painful memory as a growing lesson. How many times had she refused to accept God's good gifts? He had wrapped them in His love and tied them with ribbons of joy, yet Ruth had said, "I don't want them."
Ruth is now determined to accept all the gifts God wants her to have. She doesn't want to grieve the Giver of all good and perfect gifts—as her father grieved her.
Jesus Christ suffered, died, and was resurrected to offer the gift of salvation and eternal life to a world dying in sin. People continue to reject this good and perfect gift, just as Ruth's father rejected her offering of love.
What about you? Have you accepted God's most special gift?
(Photo courtesy of pixabay.)
(For more devotions, visit Christian Devotions.)
---
---