I will live with integrity of heart in my house. Psalm 101:2 HCSB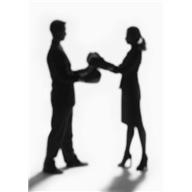 Recently, I wrote these words in my prayer journal with the firm intent of living them out in all I did and said within the walls of my house. The Spirit had convicted me that too many of my thoughts and too much of my speech contained bitterness, unforgiveness,
spite, anger, brooding, and a host of other negative emotions.
Instead of exhibiting the positive fruit of the Spirit, I had failed to give compliments, acted with suspicion, nursed my wounds, and planned retaliation. My inner life resembled a war zone. I had an enemy for sure, but it wasn't my immediate family, friends, or neighbors. It was the one who persistently seeks whomever he can devour. He was winning the war as I battled, using worldly weapons of offense.

Then I read Psalm 101:2. I'd often heard that I was the only person on earth I had full responsibility for and control over. The Spirit convicted me to start fighting the enemy within instead of the one "without."

Long story short, I learned that when I approached others with the intent of seeing life through their eyes, being short on judgment and long on compassion, and asking if my contemplated words or actions were going to enhance or deter my goals—relationships
started to improve. Not overnight. Not in a month. But noticeably over time.

Now I'm so busy strategizing against pride, self-righteousness, impatience, and my need for control, I hardly have time to battle with anyone else. Pardon me, but I've got to get back to the war zone—right smack dab inside my heart. Let God help you strategize.
(Photo courtesy of office.microsoft.com.)
( For more devotions visit us at www.christiandevotions.us )
---
---