Search me, God, and know my heart; test me and know my anxious thoughts. See if there is any offensive way in me, and lead me in the way everlasting. Psalm 139:23-24 NIV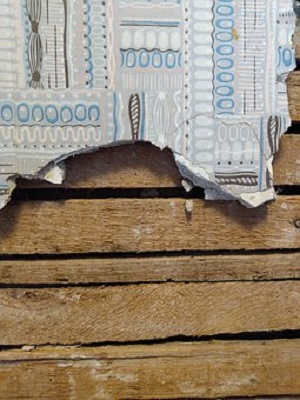 An addition to the home, even if it is just a remodel, can be exciting. But it can also be physically demanding, emotionally draining, and spiritually enlightening.
We once made our screened porch into an enclosed sunroom. Although the screened room was enjoyable, the excessive pollen and bugs became problematic. Who can enjoy a nice breeze while seated on a covering of fine yellow dust with cobwebs under the table?
So, demolition and construction began. Out with the old and in with the new. With renewed interest and anticipation, we checked the progress daily. First the framing, then the electrical. We tucked the wiring and insulation into place and then covered it with sheetrock. We now had a room—and it looked perfect.
Next, we had to prime and paint, which the contractor agreed to let me do. Getting up close and personal with the walls, I noticed the imperfections. Here and there, small holes, gouges, and scrapes had somehow survived the spackling. From a distance, they were undetectable. But upon closer inspection—and when covered with primer—they became visible. Repairing these small deficiencies would require more work.
How similar this process compares to the Christian walk. After conversion, we begin with enthusiasm and commitment. Each day, we approach God with anticipation, excited at His new work in us. As time passes, we see the progress God has made. Then comes the temptation to step back and think, "Wow, I clean up nicely!" But upon closer inspection …
I'm grateful for the ongoing transformation of the Holy Spirit and the purifying work of God's living Word. He sees my imperfections—even those small, invisible holes and cracks—yet continues His spackling action. As I yield to Him and allow Him to search me, He lovingly reveals those areas that need His transforming touch. It's all a part of His overall renovation until Christ is formed in us.
Think of one way you can better let God do His transforming work in you.
(Photo courtesy of pixabay.)
(For more devotions, visit Christian Devotions.)
---
---