Don't you realize that in a race everyone runs, but only one person gets the prize? So run to win! 1 Corinthians 9:24 NLT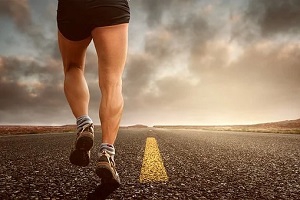 I still remember that hot day on the track when the referee told us to get in position at the starting line.
With our feet securely in the blocks and our eyes locked on the path ahead, we waited to hear the loud sound that would permit us to move: "On your mark, get set, POW!" And like horses out the gate, we ran with tunnel vision, steadily moving towards the finish line. As sweat ran down my face and my legs tensed, I ran with determination to reach my goal.
When the end seemed far away and I felt like giving up, I could hear my coach's voice saying what he always said to me at every practice: "You can do it," "Push through it," "Don't give up!" His voice reminded me I had what it took to win. Instantly, I kicked into another gear, running with precision in every step. Two hundred meters later, I obtained the prize.
As Christians, we're also in a race, and Paul instructs us to run to win. This race isn't won by speed or strength, but with endurance. Everyone who completes the race will receive a prize.
Staying in the race requires training. Like an athlete, we must discipline ourselves, making sure our spirit operates as it should. With consistent study of God's Word, prayer, fasting, and worship, we train to abstain from all appearances of evil. We train so that we won't tire out when the race gets tough. Instead, we'll persevere as we hear the voice of our coach telling us to endure hardness as a good soldier and to fight the good fight of faith. He'll always be with us.
Athletes run for a prize that will fade away, but we run for the prize that is eternal in the heavens. With Jesus as our coach, we'll obtain the prize He has waiting for us at the end. All we must do is listen to His voice.
Run to win.
(Photo courtesy of pixabay.)
(For more devotions, visit Christian Devotions.)
---
---