And the peace of God which passeth all understanding shall keep your hearts and minds through Christ Jesus. Philippians 4:6 KJV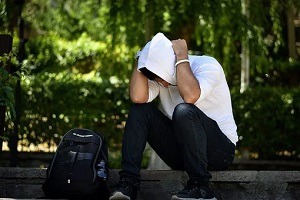 When I was little, I rode to school on a bus like many children.
One afternoon, something unusual happened. The bus driver stopped at my usual getting off place, opened the door, and told me I was home. But I knew I wasn't. Since I didn't know the place where he stopped, I stayed on the bus.
As we continued to ride, I fell asleep. When I woke up, it seemed as if we'd been riding for a long time. I didn't care and I wasn't scared. In my naïve little mind, I was having the time of my life. I felt as if I were on an adventure—one where I didn't know where I'd wind up.
Back home, however, my parents were scared. I usually got off at a neighbor's home and waited until one of my parents got home from work. This time, they were both home waiting on me. Daddy called the school and checked to see what was happening.
When the bus driver had dropped off most of the students, he realized I was still on the bus and took me to the neighbor's house. When I got there, she called my parents to let them know I was okay. Although my parents were scared, they showed true concern instead of worry.
When a situation is our business and we can do something about it, God wants us to pray and do what we can do. Then, He'll do anything He needs to do. However, if we can't do anything about it—and if it's not any of our business—God just wants us to keep our hands off and pray.
My challenge is for all of us to both pray and do what we can to change a situation. And most of all, to trust God to work things out.
Let God teach you the difference between concern and worry.
(Photo courtesy of pixabay.)
(For more devotions, visit Christian Devotions.)
---
---