Not only so, but we also glory in our sufferings, because we know that suffering produces perseverance. Romans 5:3 NIV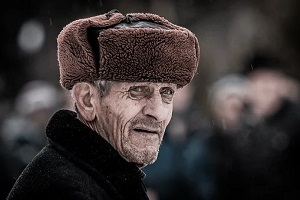 No one will get out of this life without tragedy and suffering.
The subject of suffering has preoccupied my mind lately because so many face overwhelming straits. As I prayed about how hard and desperate situations fit into God's plan, several thoughts came to me.
Our problems are put into perspective when we see a young person who is crippled and cannot move or a blind person. And many who look rich and free are full of pain and pressure.
Suffering is individual, so no one can carry another person's suffering. After all, what is a cold and rainy day compared to a day in prison? Branches that are bent and have grown in the wrong way must be pruned. And if a heart is unhealthy because of sin, it must be cleaned less it kill the potential of a healthy future.
After these thoughts came, I asked God for insight from His Word. God reminded me that people have always suffered. The prophets were an example of suffering and patience, yet God's Word says God will call His children to glory after they have suffered for a while. A Christian with the correct attitude exults in tribulations, which provide us the opportunity to grow in our faith and in our relationship with the Lord.
Life does not come on a silver platter. Even the rich find their silver tarnishes easily. Almighty God teaches us the world does not owe us a living. We gain self-respect by faith's perseverance and through living a life that believes our Father knows best in all things—including the trials He allows us to face.
When our minds and hearts believe pain is not bad, but good, we lessen the experience of pain and its results. Let God show you that suffering can be a good thing.
(Photo courtesy of pixabay.)
(For more devotions, visit Christian Devotions.)
---
---