My soul, praise the LORD, and do not forget all His benefits. Psalm 103:2 HCSB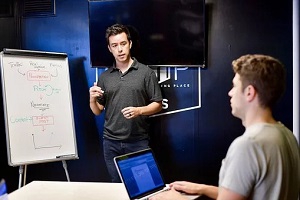 My high school freshman mentee never showed up at the front office to meet me.
I went to the cafeteria to search for her. As I made the first hallway turn, I noticed a small group of friends in the distance with my mentee. When she glimpsed me, she jumped behind a pillar that only partly concealed her. I acted as if I didn't notice the arms and legs sticking out and continued with my search.
On the walk back from the cafeteria, I ran into the group again. I smiled when I locked eyes with my mentee. When she saw me, she dived onto the ground below a window. The closer I got, the more I saw her hair and back jump up and down as she tried to scurry away. By the time I opened the door, she had jumped up and run to the bathroom. I assumed she didn't want to meet, so I left her the little treats I had brought her.
A couple of days later, the school's mentoring program sent me an email that included a note from my mentee, stating how embarrassed she was about being in the mentoring program. She wanted to apologize. When the friend gave her my little goodies, she realized her thoughts were wrong.
Sometimes, we push back from God for different reasons because we forget the benefits of spending time with Him. He surprises us with good things, even when we don't deserve them. Our Lord reminds us we will experience more of His goodness if we are closer to Him.
If you are weighing out the priorities of your day against spending time with God, take a few minutes to reflect on the benefits of being in the vicinity of God's presence. He will bring things into your life that will build you up, not tear you down.
(Photo courtesy of pixabay.)
(For more devotions, visit Christian Devotions.)
---
---