So if the Son sets you free, you will be free indeed. John 8:36 NIV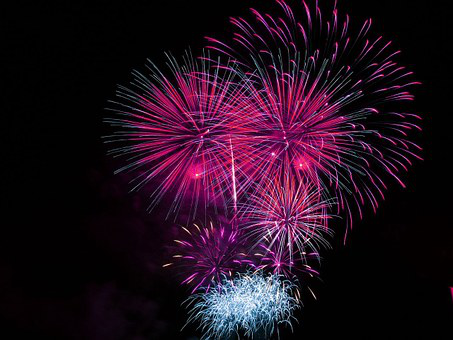 Darkness was quietly tiptoeing in as I sat on the swing in my back yard. Across the street, miniature booms and loud pops filled the air as youngsters celebrated on the eve of Independence Day. Colorful sparkles of shimmering light exploded in the air and then disappeared into the darkness.
Once again, Americans were visibly and audibly celebrating their freedom. We are bountifully blessed to live in this beautiful land of the free. We have much to celebrate.
Christians, living in America, are doubly blessed. Not only do we live in this great country, but we are also endowed with the true freedom that knowing Jesus Christ as Savior brings. In Christ, we are free to grow and to become all that His love encourages us to be.
As we pause to thank God for our country's freedom, let us remember to praise Him for His freedom that can never be taken from us.
(Photo courtesy of pixabay.)
(For more devotions, visit Christian Devotions.)
---
---