Each of you should give what you have decided in your heart to give, not reluctantly or under compulsion, for God loves a cheerful giver. 2 Corinthians 9:7 NIV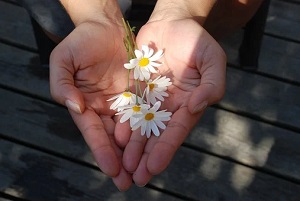 When someone gives us a gift, we often feel as if we need to give them something in return.
When I give a gift, I neither expect, nor want anything in return. Tit for tat doesn't sit right with me. Experience has shown me that when we give without expectation of return, the gift we receive comes from God Himself.
If we give to the church for the work of God, we should give with a cheerful heart, not out of obligation. We don't think, "What will the church give me in return, or what will I get out of this?" when writing a check or placing cash in the offering plate. Rather, we believe everything is God's, and that everything we have is a gift from Him. Our work, our families, our homes, and everything we own.
Jesus is the gift of all gifts. We must be careful not to get so caught up in shopping for the right gifts for people that we lose the joy and meaning of grace. If we receive a gift from someone, we shouldn't race out to purchase something equally as nice or better. If we do, our giving becomes tit for tat and minimizes the importance of their sacrifice.
We are meant to give gifts as we give love: from the heart. We should give to one another and to those in need as freely and generously as God gave His one and only Son to us—a gift we did not and do not deserve.
As we reflect on God's blessings in our lives, we should consider giving anonymously and with a joyful heart. No greater reward exists than providing for the needs of or encouraging another without expectation of return. In so doing, we will reap the blessings of God in delightful ways when we least expect them.
Give without the expectation of receiving.
(Photo courtesy of pixabay.)
(For more devotions, visit Christian Devotions.)
---
---