The whole congregation of the sons of Israel grumbled against Moses and Aaron in the wilderness. Exodus 16:2 ESV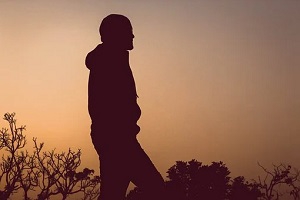 We're often tempted to complain.
It seems I do it all the time. I once had a car accident that caused $2,000 in damage. The worst part was my brain freeze prior to the accident. I got depressed over the increase in my auto insurance premium, rather than thanking God for allowing me to have insurance in the first place.
Often, God uses such experiences as blessings in disguise—to show His ability to provide for us. When I complain, I refuse to believe He is in control. Complaining shows I do not accept that God knows perfectly when events happen, and that His sovereignty allows these events. He designs the bad in life to turn us to Him. If we fail to recognize everything is a part of God's divine sovereignty, we won't ask for His grace.
The Israelites were like this. They had just left a lifetime of slavery for the Promised Land. But when their food ran out, they accused God of abandoning them. God knew they were going to run out of food. Yes, this would be a trial for them, but God had a plan to feed them.
When confronted with a trial, I usually turn to my own resources and solve the problem myself. If I can't, I might turn to prayer. But I often fail to stop what I am doing and thank God for allowing the trial. If I acknowledge the grace of God, I admit I lack the resources to deal with the situation by myself.
Since we are so self-focused, when we find ourselves in a bind, we often stop showing grace to our family and those around us who may be affected by what is happening. We seek little gods to rule over the kingdom of our lives. What we need is to accept God's grace and then show that grace to those around us. God provided for my car repair needs—and even the extra financial cost—through a special gift.
Stop and ask God for help the next time you confront a crisis. Turn to Him first for aid.
(Photo courtesy of pixabay.)
(For more devotions, visit Christian Devotions.)
---
---