Turn thine hand, and carry me out of the host; for I am wounded. 1 Kings 22:35 KJV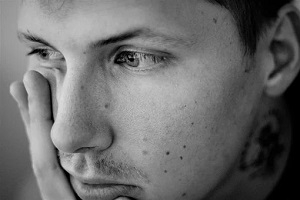 Deceit abounds.
Deadly disguises, wounds, and family feuds. A king who fools his soldiers and a woman who deceives her father-in-law, seducing him and having his child. An entire army tricks their foe, and a rich man fools a king. Then, a king tries to trick a witch, and a ghost confronts a king.
Israel's king tried to disguise himself in a battle to save his life, but failed. Judah lied to Tamar, his daughter-in-law, and in return, she disguised herself as a prostitute, seduced him, and got pregnant. The Gibeonites deceived Joshua into making a contract with them. Abraham told Abimelech that Sarai was his sister and nearly got him slain by God for adultery. King Saul disguised himself before asking the witch of Endor to call up Samuel from the dead.
The above sounds like the plot lines of a mini-series, but the incidents are actually from the Bible and demonstrate ways people deceived others. Twenty-two times the Bible speaks about people disguising themselves to deceive others. But judgment always follows deceit.
Not once does deception bring good. Deceit also causes wounds that sometimes last a lifetime.
If we've been a victim of deceit or had someone misrepresent themselves or their intentions to us, we know deceit can produce anger, resentment, heartbreak, and wounds that don't heal without the passing of time—and sometimes not even then. Wounds may heal, but they often leave a scar.
God wants us to do justly, love mercy, and walk humbly with Him. That sounds simple enough until someone fails to do it, and it affects us. Only when we are the victim can we realize how devastating it can be to others when we fail to walk with God, treat others fairly, and lack honesty in our dealings. We cannot be the light of the world when we are the ones being fake people.
Be honest in your dealings with others.
(Photo courtesy of pixabay.)
(For more devotions, visit Christian Devotions.)
---
---