"For I know the plans I have for you," declares the Lord, "plans to prosper you and not to harm you, plans to give you hope and a future." Jeremiah 29:11 NIV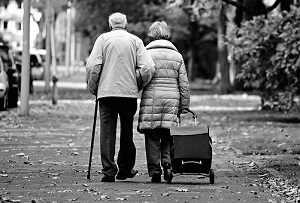 Mom and Dad struggled to stay afloat.
Dad stopped working at sixty-two. Too many years of crawling on his knees in damp coal mines left him with black lung. Paying the bills with Social Security as the only source of income was almost impossible. Mom had to work part-time at various minimum-paying jobs.
Dad applied for a miner's pension and for black lung benefits. He filled out papers, answered countless questions, and submitted to numerous physical examinations. Mom and I spent much time praying they would grant the benefits. But Dad wasn't a Christian, and felt we were wasting our time.
After several months of prayer, we received the good news that the benefits had been granted. Now, Mom and Dad were able to enjoy simple luxuries they couldn't afford prior to receiving the pensions. Things like a bathroom, hot water, and a better car.
Then my husband left me. A homemaker, like my mother, I also was forced to find employment. Although I had no experience working outside my home, through a series of "mini-miracles," I began work as a secretary one month after my husband left. I didn't have a car, and the job was fifty miles from my home. My parents gave me a used car, complete with insurance and a license plate.
Mom and Dad are now frail, and their health is declining. Through the years, they helped me, and now it is my turn to ease their load.
God is omniscient and knows the path He has planned for us. His provision is always perfect. He answered my prayer that Mom and Dad would receive financial help, and He used that answer to meet my needs many years later as well.
God has a plan for your life and wants to fulfill it. You may not receive all "yes" answers to your prayers, but you will receive what God knows is best.
Open your life to the Lord so you can experience His plan.
(Photo courtesy of pixabay.)
(For more devotions, visit Christian Devotions.)
---
---