Inasmuch as ye have done it unto one of the least of these my brethren, ye have done it unto me. Matthew 25:40 KJV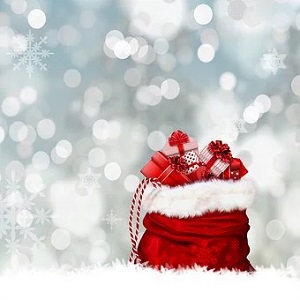 The last thing on my Christmas list was a Spiderman tricycle and a pair of sneakers.
Although I didn't find the exact trike, I did find a pair of Spiderman shoes that lit up and a small red trike suitable for a two-year-old boy. I didn't even know him, but I knew he had enough drama in his life. He belonged to one of the clients at a ministry I help. We usually don't buy trikes and big-ticket items, but this purchase was in conjunction with one of our partner ministries.
Now for the Christmas spirit part of the story.
As I shopped, I met a couple and their son whom I knew. They asked why I was still shopping, so I explained. The lady opened her pocketbook and said, "We're going to buy that trike for him."
After trying to convince her she didn't have to do that, she agreed with me and said they would do it anyway. Her husband told me I wasn't going to win the argument, so I might as well take the money.
Stuff like that is what makes Christmas for me. It wasn't so much the trike or the shoes, but just knowing somewhere on Christmas morning, a wide-eyed two-year-old would be excited and would ride around the room on his trike with his Spidey shoes flashing. For a little while, all would be right with the world.
Thinking of the joy he would have for a little space of time was a priceless treasure. So was knowing his momma would be deeply touched because someone loved her child that much. I was sure she would eventually realize God loved her and hadn't forgotten where she was or what she needed.
Little moments like this help us realize we've made a difference and given someone a memory for a lifetime—a memory that emphasizes the true meaning of Christmas.
How can you make someone's Christmas special?
(Photo courtesy of pixabay.)
(For more devotions, visit Christian Devotions.)
---
---