But clothe yourselves with the Lord Jesus Christ. Romans 13:14a AMP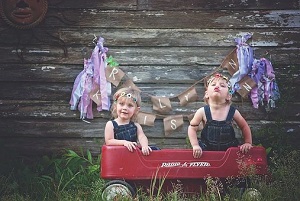 Strolling down the beach early one evening, I spied groups of people clustered near the water's edge and along the sand dunes.
No one would have considered them typical beachgoers. They were not clad in bathing suits, toting sand pails, or carrying beach towels. Instead, these immaculately groomed individuals wore fashionable casual attire and were dressed alike in similar colors and styles of clothing.
As the sun began to set, the light dawned on me. These atypical beachgoers had gathered on the sand to take family photos. Family units were easily discerned with a single glance because their clothing screamed their family connection.
Christians are members of God's family. We may not physically resemble one another, but, like the families on the beach, we should be clothed alike. Although we do not have color-coordinated outfits, we all have put on Jesus.
Paul emphasized that a Christian's choice of what to do is not discretionary. He commanded, not suggested, that God's family members wear Jesus.
While Jesus is not a piece of clothing, we symbolically wear Him by living as He would. Jesus was the physical embodiment of God's love, and He acted in a loving manner when He cared for the sick, the hurting, and the socially outcast. We resemble Him when we assist those in physical, emotional, financial, and spiritual need.
Conform yourself to God's image so others will have no doubt You belong to His family.
(Photo courtesy of pixabay.)
(For more devotions, visit Christian Devotions.)
---
---