Be still, and know that I am God; I will be exalted among the nations, I will be exalted in the earth. Psalm 46:10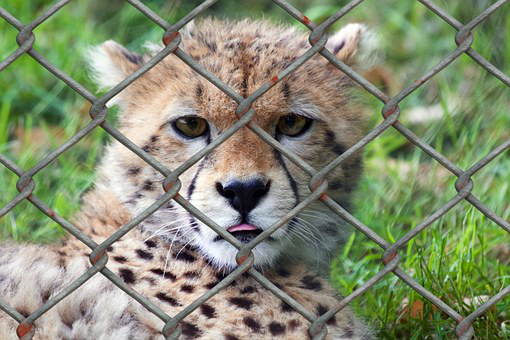 Let him "Say So."
The noise in prison is neverending.
Blaring loudspeakers rule your life twenty-four hours a day, along with constant reverberations of every sound of life. The noise is enough to unhinge a man from reality. Some of it is deliberate, designed to reduce a man as an individual. A human being who once had a name becomes an inmate with a number. A cog in a machine. Go here, go there. Wake up, go to sleep. Eat. Obey.
I knew correction officers who would deliberately wear taps on their shoes when they patrolled at night. The tap-tap-tap echoing in the dead of night yanked me from whatever escape I had found in my sleep and thrust me back into the hell that had become my life.
Prison allows no individualism. Inmates dress alike, wear the same haircut, and eat the same meal. No facial hair. Conform. Stay in line. Don't speak. The mayhem is neverending. Sounds of incarceration pose a constant threat to any tenuous peace of mind . . . even the peace invading your dreams.
Our Lord said to be still to find Him. He showed us through Elijah that He wasn't found in major special effects, but in still small places.
The problem in prison is finding those still places. After the trauma of my arrest, I was shut down. The Lord answered my prayers, as promised, but a nagging problem remained. I could not consistently seek Him in the chaos of carnality surrounding me every day.
God will provide, however. In time, that still, small, quiet place found me. The prison recreation yard had a quarter-mile track. I began to run. First for the exercise. Then for the peace. Years passed. I was eventually running between eight and ten miles each day and began to experience what long-distance athletes call runner's high—where the runner reaches a mild state of euphoria and endorphins flood their system.
For me, this stage was a place of peace. The world faded away until the only conscious sound was my rhythmic breathing. And there I met with and talked to my Father.
Where do you meet your Father? Find your place to "be still." He will be there.
Let her 'Say So.'
A thread is not much to hang by.
Years ago, I discovered how fragile my connection was to things I'd tried to hold on to. The weight of bad decisions was unbearable. Every fiber of hope that I could have what I wanted suddenly snapped. I fell hard into the deepest level of despair and hopelessness ever imagined and landed on rock bottom. My "rock" was a slab of concrete inside a secluded jail cell smaller than a typical horse stable. There, I lay in silence for nine months.
Sometimes, God needs us to be in a quiet isolated place to hear from Him. His Word says, Be still and know that I am God. I would have preferred being still in a green pasture in Ireland or on a deserted Hawaiian Island, but I met God in prison. I had no place to run or look—except up.
As days in isolation passed, another thread began to unravel … the one my sanity hung by. Experts have studied the effects on individuals held in solitary confinement and concluded their ability to relate socially, enjoy life, or hold a job (once released) disintegrates—a result of being segregated and alone.
While I don't disagree, I'm thankful my personal experience could not be used to help support those findings. A single moment makes my life an anomaly: the night I went to my knees and knelt beside a metal bunk. The negative effects of solitude would not be my story because Jesus came into my life that night. I was no longer alone.
Through the silence, God's voice resounded. My mind—and more importantly my heart—grew stronger. Today, friends would describe me as socially adept, life-loving, and hardworking. My life is empirical evidence that knowing God can improve a person's capacity for positive change and success.
Do not hang your hopes on anything other than Jesus Christ. He hung on a cross to endure the weight of our sins. While I did not choose my time of silence, I rejoice in the memory of hearing God's voice.
When everyone else abandons you, God says, I will never leave you. And He won't.
He didn't leave me.
(Photo courtesy of pixabay.)
(For more devotions, visit Christian Devotions.)
---
---