But He knows the way that I take; when he has tested me I will come forth as gold. Job 23:10 NIV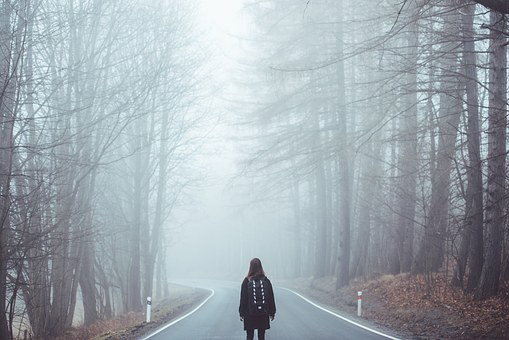 I hopped in the car and set out for a breezy mountain drive.
With all my friends at work and boredom setting in, the snow-covered peaks beckoned me. As I meandered through twisting passes and hugged each curve, I sang along with the radio. But soon every mountain looked alike. I hadn't noticed the sun dipping in the sky.
This spontaneous adventure pre-dated GPS and cell phones, so my location remained a mystery. Since my lemon of a car leaked oil, I feared the oil would drain completely, causing the car to seize. Being stranded somewhere in the Colorado Rockies at night—vulnerable to a bobcat attack—did not sound fun.
I pulled over, opened the hood, and checked the oil dipstick. Since only a speck of oil showed on the stick, I hoped the next town was near. As panic welled up inside me, I sent up a quick prayer and rounded a bend.
Twenty minutes later, the road led to a town with a gas station and a Sonic fast-food restaurant. I breathed a sigh of relief, grabbed a soggy hamburger, dumped a few quarts of oil into my car, and begged the cashier for directions back to Denver. When I arrived home after dark, I flopped onto my cozy bed and thanked God for safety.
Generally, I like to know my whereabouts and where to go next. I enjoy comfort and ease. But sometimes I feel lost in the mountains. On stressful days, I perceive the oil draining out of me.
Job reassures us that God sees our every move. He never wonders about where we wander to. He allows our directional challenges and car troubles to refine us. Just as fire melts gold in order to drain off impurities, God allows trials to skim off our sin. While not fun, the resulting "gold" in our lives shines.
Rest assured that even when we have gone astray, God pinpoints our location. Our struggles do not surprise Him.
The next time you feel lost or drained, remember this: God uses your challenges to turn you into gold.
(Photo courtesy of pixabay.)
(For more devotions, visit Christian Devotions.)
---
---