Watch over your hearts with all diligence, for from it flow the springs of life. Proverbs 4:23 NASB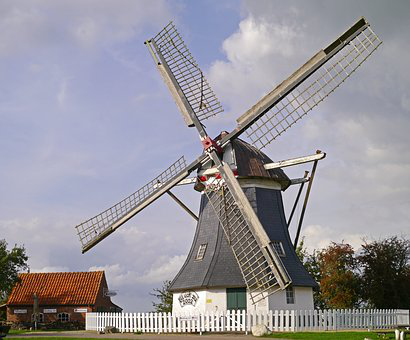 My father and the worker were having a violent argument.
The man in his anger grabbed a spanner (wrench) from the workshop and raced over to the windmill near the house. He dropped the tool down the shaft, then threw his kit into the back of his old, beat-up truck and roared down the dirt road towards the front gate to our homestead property.
The windmill blades ceased their reassuring squeaks, and we knew it meant trouble. My father spent days dismantling the shaft mechanism. Finally, at the risk to his own life, he went down the well and retrieved the spanner. He then built a fitted cover to seal off the access to the well while allowing the shaft to continue moving up and down.
Although I was only ten when this happened, a dream caused me to remember it. In the dream, I saw a windmill in a paddock—a common rural Australian scene. It turned and spun with the gentle wind—drawing water from the well beneath the ground. It was a serene and peaceful scene until a black shadow came across the land and dropped an object down the shaft. The windmill stopped turning and drawing water.
Sometimes we take the presence of the Holy Spirit for granted, just like the working of our windmill. We accept Him as a comfortable rhythm, but we have forgotten to guard our hearts. We leave ourselves open like the entrance to the shaft.
When God tells us to watch over our hearts, He is telling us not to get caught unaware. We need to keep the door of our heart open to allow love and comfort to flow out to others, bringing life and light. We also need to know when to shut things out that stop the refreshing flow of God.
Don't let anything throw a spanner into your life. Guard your heart so the channel is always open to the heavenly Father but closed to things that would hinder your relationship with Him.
(Photo courtesy of pixabay.)
(For more devotions, visit Christian Devotions.)
---
---