No one who puts his hand to the plow and looks back is fit for service in the kingdom of God. Luke 9:62 NIV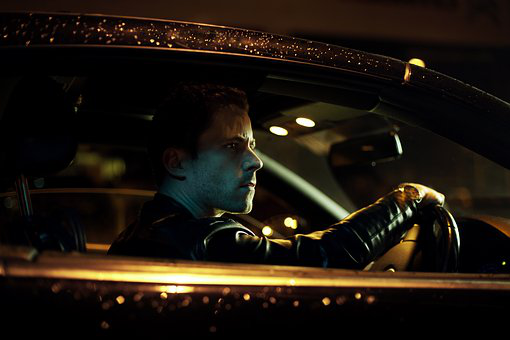 My husband gasped. "Get back in your lane!"
I was twenty-four when I received my driver's license. Not long after, I was driving on a two-lane road as my husband sat beside me. The car in front of me moved slowly, so I decided to pass. A car started around me at the same time I attempted to pass the car in front of me. I didn't realize I needed to look in the rearview mirror before passing.
The first driving lesson I learned was that a driver needs to check that mirror frequently to drive safely. But in our spiritual growth, spending too much time looking back at mistakes and things we cannot change can be injurious. Jesus said so.
Another lesson I learned was to stay on the right road. While driving one day, I was tired and looking forward to getting home—but not fully concentrating on my driving. The semi in front of my car slowed and began pulling off the highway.
Like playing "follow the leader," I pulled off the road too but soon realized he was pulling into a truck stop. Embarrassed, I pulled back onto the right road. Jesus warned about leaving the right road to travel on roads leading to destruction.
My driving has improved with experience. The same can be said of my years of living. I have learned to avoid looking backward and living in the past. I've also learned not to take detours when doing so will lead to the wrong road.
Perhaps you have spent too much time looking backward, thinking about what might have been. Maybe you've taken a wrong road that led to nowhere. Or you may know someone who has left the narrow road of Christian living to travel on a detour that leads to a dead end marked "Road closed."
With Jesus Christ, there is always an invitation to get on the right road and experience a personal relationship with Him. Take the right road.
(Photo courtesy of pixabay.)
(For more devotions, visit Christian Devotions.)
---
---