Do nothing out of selfish ambition or vain conceit. Rather, in humility value others above yourselves, not looking to your own interests but each of you to the interests of the others. Philippians 2:3-4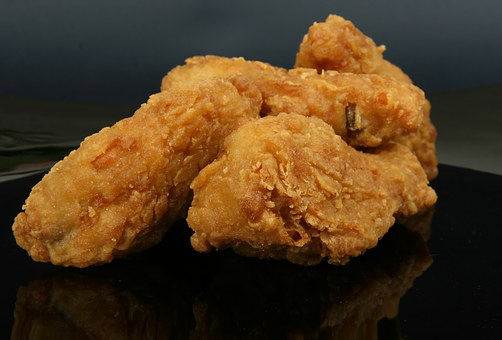 As a young child, fried chicken, mashed potatoes, and homemade gravy was our Sunday meal. Today, I still crave my mama's fried chicken—a dish I can't duplicate. Maybe it was the little can of grease sitting on the stove that gave it that extra flavor.
Years after the passing of my father, I mentioned to my mom how I couldn't believe Dad really liked the chicken backs. A huge grin covered her face. She said, "He didn't, but he ate them so you kids would have the best pieces." That day, I saw a tiny glimpse of the sacrifice my father had made over the years.
The central event of the Christian faith is Jesus' death on the cross. His Father's sacrifice to all of us so we would have the best. He paid the price for our sins. Through His grace, we are allowed to have a relationship with the Father. Jesus' death and resurrection are the only things that allow us to enter heaven.
My dad sacrificing his wants at our Sunday meal was the central event for me at our dinner table. Unfortunately, for years that sacrifice went unnoticed.
Let's all remember the great sacrifice our Father in heaven made for us. I can't even begin to imagine the magnitude of that sacrifice.
(Photo courtesy of pixabay.)
(For more devotions, visit Christian Devotions.)
---
---