Therefore, I urge you brothers; in view of God's mercy, to offer your bodies as living sacrifices, holy and pleasing to God--this your spiritual act of worship. Romans 12:1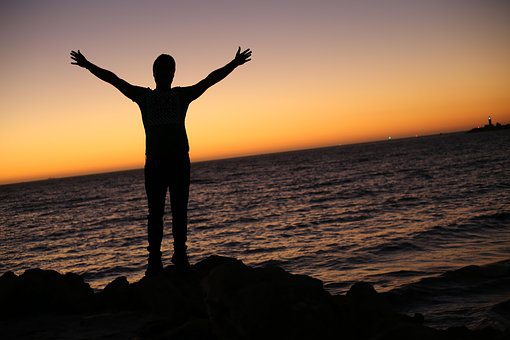 The only food God eats is our worship. But we have to give it to Him in the way He loves.
Worship is the devotion given to a divine being. Almighty God calls us to give worship to Him, the creator of heaven and earth. God created us for His glory and pleasure. Our whole being is meant to worship Him. Although He doesn't need our money, houses, cars, lands, or food, He will make use of them without our permission if He has need for them.
For God to have pleasure and inhabit our worship, we must present ourselves as living sacrifices, holy and pleasing to Him. We must worship Him with gladness of heart, reverencing Him as our life. Beside Him, there is no other God.
Worshiping God doesn't mean we will avoid afflictions and persecutions. The Bible says "many are the afflictions of the righteous…" Yet in the face of those afflictions, we worship God even more because the devil recognizes us as righteoua.
When God sees that we are consistent in worshiping Him despite our afflictions, our worship will come to Him like a sweet smelling savor. He will rise from His throne and receive it to Himself—exalting us above those afflictions, principalities, and powers.
Give God quality worship. He will give you quality blessings.
(Photo courtesy of pixabay.)
(For more devotions, visit Christian Devotions.)
---
---