If you keep my commands, you will remain in my love, just as I have kept my Father's commands and remain in his love. John 15:10 NIV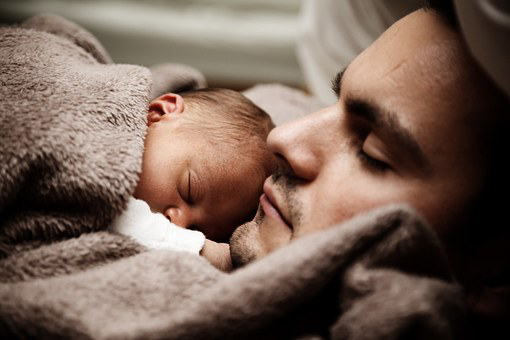 He was a gruff old bird. My friends shuddered when he spoke, and his stare sent chills down your arms. That was dad. A little on the brusque side. A little sharp around the edges. He demanded respect and rarely failed to attain it. You knew he meant business, yet when he'd gently squeeze your shoulder, his inner tenderness showed. You. Felt. Loved.
Perhaps that's why my friends spent so much time with my parents. Many of them lacked what I didn't realize I had … a true father. One who loved me despite my shortcomings. Despite theirs. Forty-five years later, many of my friends still tell me how much they loved and respected my father.
I had as many guy friends as girls and each one loved my folks. The proof was in the pudding. They were at our house even when I wasn't. Dad guided my friends. He gave them rules, commands, and standards he expected to be maintained. As they loaded into their cars to go home, Dad paced the length of the car, kicking the tires, checking under the body. And before he'd send them on their way, that big bear hand would grasp their shoulder and tenderly squeeze. "You know what I expect."
"Yes sir." They'd smile and drive away.
My father always welcomed them and always commanded their respect.
When Jesus explained who He was and how He loved us, the instructions were clear. Keep my commands. When we obey, the promise is to remain in His love–and Jesus always keeps His promises. Christ showed us through His own relationship to the Father what God expected of Him. In turn, He expects the same from us. The reward of obedience is pure love in Him. What a gift.
The love and joy given to me ... to my friends … by my Dad has never been forgotten. Years later they still feel the warmth of his touch and the expectations he held from the tone of his voice. God's love for us commands one thing: keep my commands, and you will remain in my love.
On this Father's Day, never forget the warmth of the Father's hand on your shoulder. Keep His commands, and you will always remain snuggled tightly in Him.
(Photo courtesy of pixabay.)
(For more devotions, visit Christian Devotions,)
---
---