The Lord's lovingkindnesses indeed never cease, For His compassions never fail. They are new every morning; Great is Your faithfulness. Lamentations 3:22-23 NASB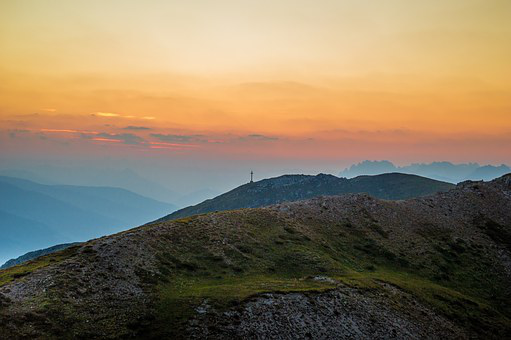 We sat in our home office staring at each other.
My husband and I would soon deliver our little boy. We were emotional, not sure how we were going to make it financially. We had been in this place before and saw God provide, but our human nature kicked in, and we were feeling discouraged.
I cried out to God for help, knowing He already knew our needs. As I sat in silence, I could feel an overwhelming sense of peace rush over me. The Holy Spirit surrounded me with His stillness. My husband came home with tears in his eyes a few hours later and laid a twenty-dollar bill on my desk. God provided not only a divine appointment but also a little glimpse of His faithfulness to our family.
This is one of many stories of God's faithfulness in our lives. The Lord has taught me so much since then. He has taught me to depend on Him alone rather than things of this world. He knows our needs before we realize them. God has worked ahead and knows where and when to place people in our path to fulfill a need.
God gave me a promise one day: "Be faithful to Me and I will be faithful to you!" All God desires is a personal and intimate relationship with us. He wants our time and attention. He wants us to come to Him with our needs, our victories, our concerns, and our praises. He wants us to read His Word, pray, fellowship with the Holy Spirit, and grow in our walk with Him.
Whatever you're worrying over or whatever life issue is gripping your heart and causing you anxiety, give it to the One who has all the answers and is waiting for you to lay it at His feet. Don't let fear cripple your faith.
Move forward with a victorious life, knowing the Lord is always faithful to complete the work He has started in you.
(Photo courtesy of pixabay.)
(For more devotions, visit Christian Devotions.)
---
---