He leads me beside still waters. He restores my soul. Psalm 23:2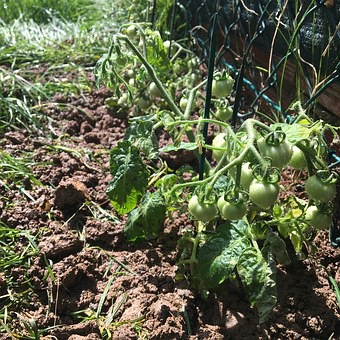 One week had passed since I transplanted the tender tomato plants.
Every day I checked on them, eager to see them thicken and shoot up tall and strong. To my disappointment, their tender stalks leaned as though they were too tired to stand. Their thin green leaves curled and sagged. They looked pitiful and ruined.
Despite appearances, growth was happening. Growth at the roots . . . beyond sight. The young plants had been uprooted and placed in new soil. The change set their growth back, but only temporarily. Their work was intense and critical and had to do with roots, not leaves or fruit.
We often struggle with setbacks when we leave one soil and are planted in another. When we change jobs, become parents, are struck with illness, lose a loved one to death, leave a ministry, retire, or any number of life-changing circumstances.
When we find ourselves in new and challenging circumstances, we want to learn, adapt, and flourish. Instead, every day feels new, uncomfortable. We're completely out of our element, and this is scary. We feel like we won't make it.
When I think of those tomato plants and their struggle, I'm encouraged. It's okay to struggle and not have fully grown fruit in my life. It's okay not to know what to do or how to feel when my mom has cancer or when my friend dies or when relationships fall apart.
Confusion, fear, and doubt will come. My leaves will curl and my stem weaken. I'll need to rest. In that exhaustion, my roots will find their strength and life in Jesus who revives my soul. He is the one who restores, refreshes, and renews. Whatever soil I'm in, as long as my roots are reaching for Him, I will thrive where I'm planted and fruit will come.
If you've been transplanted to new soil, give yourself grace for the transition. Trust that God is still working in you and in your circumstance. Let your roots grow deep in Him.
(Photo courtesy of pixabay.)
(For more devotions, visit Christian Devotions.)
---
---