Yet I hold this against you: You have forsaken the love you had at first. Revelation 2:4 NIV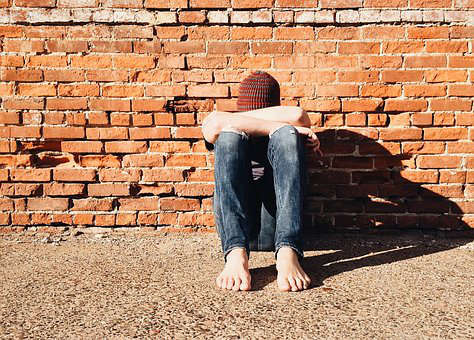 I'm a lifelong people watcher. Since childhood, I'd rather sit on a mall bench and watch people go by than go inside and shop.
Restaurants provide another people watcher's paradise. Young couples enter, holding hands or with arms around one another and heads together. They gaze into each other's eyes and talk a mile a minute. Couples with small children try to talk and share some quality time but often get sidetracked with wiping noses, breaking up fights, and cleaning up spills. Older couples vary from hand holding to visiting other people to sitting together almost mute. With the quiet ones, I get the feeling they find joy in one another's company without having to say a word. Others seem to grudgingly tolerate their spouse's existence—to have lost their first love.
John wrote to the seven churches of Asia during his exile on the island of Patmos. He began God's message to the church at Ephesus by recognizing their strengths. Then he addressed a problem: the loss of their first love. Their devotion to God and fervency in worship and service had waned. They needed a good dose of repentance and revival.
That same fading of zeal for God still occurs today. We get caught up in daily life and forget to live for the Giver of life. Spiritual apathy and neglect replace the passion and praise of our early Christian lives. Not only do we lose, but the people we fail to touch in Jesus' name and with His love also lose.
Refuse to lose your first love. However love's original intensity looked for you—hands lifted, voice raised, messes cleaned, or quietly sitting in God's presence—hold on to it and never let it fade.
(Originally appeared in Reflections (volume 24, 2014), Smyth and Helwys Publishing.)
(Photo courtesy of pixabay.)
(For more devotions, visit Christian Devotions.)
---
---