Believe me when I say that I am in the Father and the Father is in me; or at least believe on the evidence of the miracles themselves. John 14:11 NIV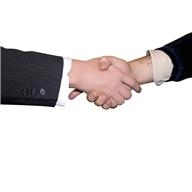 Relocating from Seattle to Georgia was tough. Missing our mountains, we bought thirteen acres in the North Georgia Mountains and were elated when our elderly father from Seattle planned a visit. Our property, next to land managed by Georgia Power, shared a gravel road, but no one expected a locked gate. The last time my brother-in-law visited the property, the gate had been wide open.
The joy of showing Dad the beauty we'd discovered in our new state, died. Miles from the nearest town—no cell phones could pick up a signal—there was nothing to do but head for home. When a battered sedan appeared from around the bend and rolled to a stop, we were speechless.
An elderly man, dressed in baggy cords and an old mackinaw, climbed out. His companion, a woman with a cap of gray curls, remained in the passenger seat, smiling. After a dozen words with my brother-in-law, the old man thrust a gnarled hand deep into a pocket and came out with a set of keys. With two flicks of his wrist, he unlocked the gate and shoved it open. Without saying
another word, he climbed back into his car, managed to turn around in the narrow space, and then headed back the way he'd come. In minutes his car disappeared and the forest was silent once more. Needless to say, we remained frozen in a tableau of incredulity for several heartbeats. Then, in tandem, we climbed into the car and drove through the now-open gate.
Later, my brother-in-law confronted Georgia Power about the mystery man—a man who happened to drive up a mountain road in the middle of nowhere at sunset, and who happened to have a key that fit the lock of a gate we needed opened. Nobody could offer an explanation. To this day, we are convinced the old man was an angel.
Why is it so hard for us to trust that our Heavenly Father cares? Over and over, He demonstrates this amazing love.
Remember, we have a Father who delights in doing the impossible. Even breaking through barriers we think are impenetrable. As He commands, we must simply believe.
(Photo courtesy of office.microsoft.com.)
(For more devotions, visit us at www.christiandevotions.us.)
---
---