And if children, then heirs—heirs of God and joint heirs with Christ, if indeed we suffer with Him, that we may also be glorified together. Romans 8:17 NKJV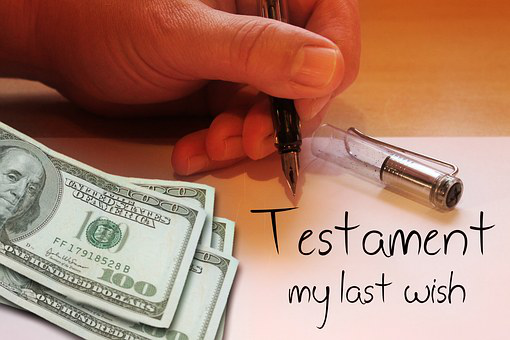 Sometimes an unexpected inheritance from a relative transforms the lives of the recipient. We all wish we could be in the position to get a blessing from a blood relative that could better our lives in the present.
The Bible tells us we are joint heirs with Christ and entitled to a great inheritance. We are not distant relatives to God, but sons of the Father. This concept may be too good to be true, but the Bible teaches we are connected to God through Christ. We have been delivered from all sin through the blood of Jesus and given authority to declare our standing with the Father to all the earth.
If my earthly father is wealthy, upon his death I will inherit what he declares is mine. When Jesus died, He gave us every right He had with the Father. After He rose again, He gave us right standing on earth with the Father.
The Father has given us Christ's righteousness and granted us the ultimate inheritance of grace and love. God's love is abounding and never-ending. Even when we feel as if we have messed up beyond repair, we can call upon our inheritance of grace and love. Nothing can separate us from this great gift. We can live the rest of our lives with the assurance of this promise.
God has promised to take care of our needs and desires through His riches. The next time you feel as if you have no one to turn to for help, remember you are a joint heir with Christ.
(Photo courtesy of pixabay.)
(For more devotions, visit Christian Devotions.)
---
---