Now these were more noble minded than those in Thessalonica, for they received the word with great eagerness, examining the scriptures daily. Acts 17:11a NASB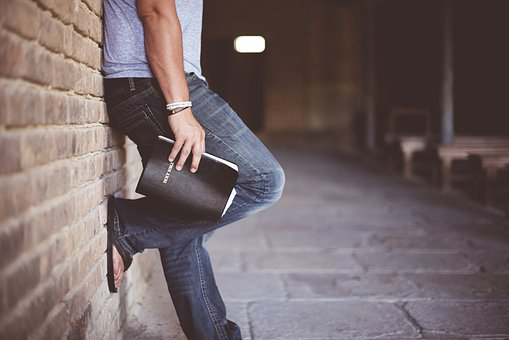 The doctor's words came in a panic over the long distance phone call, "You have hepatitis."
When I received an invitation to speak and minister in East Africa, my preparation included vaccinations. I had visited the doctor on another matter, and he wanted blood tests taken. He was a specialist from Sydney, 600 kilometres away. When I heard his voice on the phone, it startled me. The blood test results caused quite a stir in the laboratory.
As I gathered my thoughts. I remembered the typhoid and hepatitis injection I had taken several weeks before. When I told him, his sigh of relief was audible over the phone.
In Acts 17:11, we read the reason why the Bereans understood more than the people of Thessalonica. They examined the Scriptures daily. The people from Thessalonica were not following what the Word said and caused strife.
Without the right information, we can misunderstand situations. This is why God has given us a life manual: His Word. It provides the right information so we are able to make good choices. By reading the Word daily, we are able to hear God's voice and His instructions. When situations we don't understand come across our path, we can rely on His Word to lead us to the truth.
Once I was able to explain why hepatitis showed up in the blood test, the doctor was set free from any concerns for my health. In the same way, once we consult the Word, we gain knowledge and understanding—producing God's wisdom in us so we are able to make right choices and live holy lives.
Make time to examine the Scriptures daily. Devotionals are one way to keep you on track with God's truth. Share what you learn from them with others.
(Photo courtesy of pixabay.)
(For more devotions, visit Christian Devotions.)
---
---