And whatsoever ye do in word or deed, do all in the name of the Lord Jesus. Colossians 3:17 KJV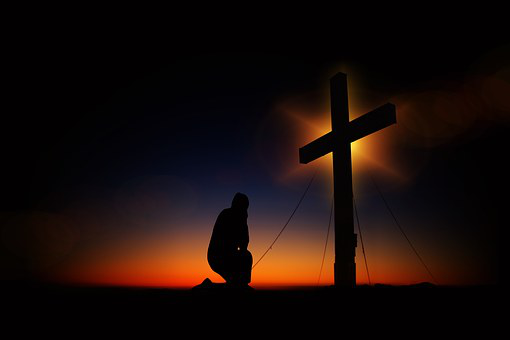 "There should be no super heroes in the pulpit, but each one should stand behind the cross," the pastor said.
In anything we do in the Lord's name, we should stand in the shadow of the cross. To rise up in our own beauty, talent, or knowledge takes honor from our Lord.
When we sing, preach, play music, or do anything else in a church service, it should enhance God's kingdom, bring souls to Him, and encourage our listeners. We give our best, but it isn't a performance; it's done to lead the congregation to honor and worship Him. The attention belongs to Christ alone.
When we do everything according to biblical standards—in the work place, on the athletic field, or in our homes—the Scripture says to do it in Christ's name. We can do everything on our jobs to get the next promotion, but getting ahead shouldn't be more important than revealing Christ to our co-workers.
It feels good when others notice and applaud our upright deeds or achievements for God. But when I take their praise unto myself and into my heart, I choose to stand in the limelight instead of standing in the shadow of Jesus and all He has done.
Allowing our deeds to draw people closer to God shines the glory on Him. Others will know love comes from God through us to them. We are not the source of the gospel's light. We reflect the light of Christ. We are not setting ourselves up on a pedestal in spirituality, goodness, or ability. Christ is the One who paid the price for the salvation of all. Any honor should be His alone.
When I hear someone sing a solo or preach a message, I want to see Jesus. I desire to feel His Spirit flowing through them to me.
Jesus is worthy to be lifted up by leaders and followers alike. Stand in the shadow of the cross.
(Photo courtesy of pixabay.)
(For more devoitons, visit Christian Devotions.)
---
---