For God is greater than man. Why do you complain against Him? He does not give a reason for all He does. Job 33:12b-13 NLV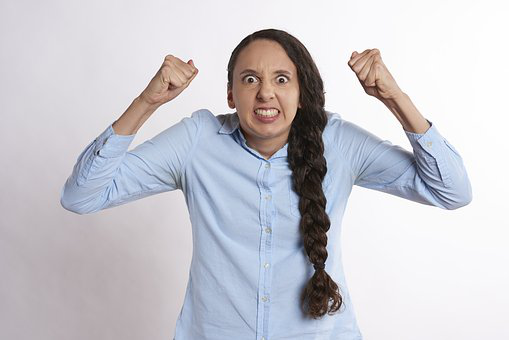 "Grandma Moore has stage four pancreatic cancer, honey."
I'll never forget the day Mom told me this. I sobbed. Even at age 81, Grandma was the healthiest person I knew. She golfed nine holes almost every day, and she walked the course. How could she have terminal cancer?
A specialist recommended experimental surgery. He'd remove her entire pancreas, and she'd manage the resulting diabetes with insulin and a low-carb diet. I begged her to opt for palliative care instead and let the Lord take her home in His timing. I'd worked in doctors' offices and saw how challenging diabetes was to manage. And Grandma had never needed to monitor her carb intake before. I knew she had no idea what she was in for, but she thought surgery was her only choice.
After surgery, Grandma suffered terrible pain. She was also overwhelmed by the task of learning how to manage her blood sugar. Watching her suffer made me angry. But the irrational part was that I was angry at her—frustrated that she'd rejected my advice.
I was also angry with myself. I felt guilty because I couldn't help her. She'd shown me unconditional love and support my entire life, but I had two demanding toddlers to care for. But I was the angriest with God. Why would He let a devoted servant suffer like this? She'd spent her whole life serving Him.
Grandma's pain mounted as time passed. Managing diabetes took over her life. She went into remission a couple of times, but cancer eventually spread to her lungs. After battling cancer almost two years, she went to be with the Lord.
I never surrendered my anger to God until after Grandma died. Once I knew she wasn't suffering anymore, I finally let go. Getting angry at Grandma, myself, and God served no purpose.
Watching Grandma die slowly taught me that serving God doesn't guarantee we won't suffer. Acknowledging that doesn't bring me any comfort. God allowed Job to suffer, and he did nothing to bring on his disaster and pain. Grandma didn't do anything to cause her pain and suffering either.
God neither explains His purposes nor needs to. He is omnipotent; I'm not. Believe that suffering has a beautiful purpose, even if you can't perceive it.
(Photo courtesy of pixabay.)
(For more devotions, visit Christian Devotions.)
---
---