Count it all joy, my brothers, when you meet trials of various kinds, for you know that the testing of your faith produces steadfastness. James 1: 2-3 ESV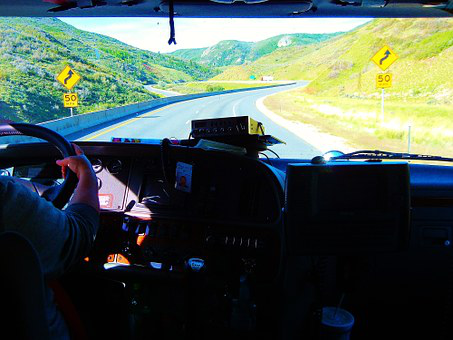 "The truck came in hot, hit the gravel, and jack-knifed to a stop."
Those were the words of a professional truck driver describing his use of a runaway truck ramp. Like big rigs rolling fast on long, steep hills—managing the pressure of loads so heavy their brakes glow red in the night—we can feel equally pressured managing life's demands. Add the unpredicted pressures of job loss, health issues, children in trouble, or a week—like the one I had—with a string of household appliances and technical equipment going out one after the other, and you can end up longing for a runaway truck ramp.
According to James, every good thing God wants to infuse into our lives comes through growing our ability to remain steadfast under pressure. But the greater the pressure, the more I long for a way out from under it. I want to run . . . to quit . . . to throw in the towel and bail. Feeling that way is normal. We're allowed to scream and cry, but we are rarely allowed to give up.
It's been said the worst decisions you'll ever make in life are quitter decisions. God has given us the ability to remain, as my British friends say, steady on through really tough times and growing through them. Our best decisions will be the ones God enables us to make—the ones where we stay bolted in place when the trials are pressing down the hardest but we refuse to walk away.
Nothing is ever out of control when God is in control. Keep trusting Him and quit longing for runaway truck ramps. Nothing can jack-knife you to a stop. Steady on!
(Photo courtesy of pixabay.)
(For more devotions, visit Christian Devotions.)
---
---