And as they were eating, he said, "Truly, I say to you, one of you will betray me." Matthew 26:21 ESV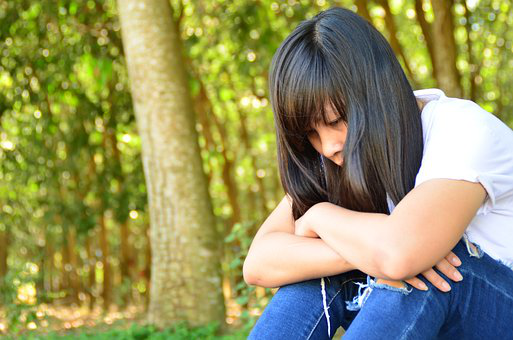 Let Him Say So
The Playmate of the Month stretched over three fold-out pages in all her natural and airbrushed glory.
After my cell-partner casually tossed the magazine down on his way out the door, the page flopped open to the centerfold. She stared up at me. I was in the fourth year of incarceration—a long time to live without a woman's affection.
Shortly after my arrest, I crawled back to the Lord. He welcomed me with open arms. Despite my forty-six-year sentence, I felt He would free me much sooner. I just needed to avoid the prison culture, which was challenging. After all, I was living in hell on earth. I had to survive until freedom came.
Jesus said, "Anyone who looks at a woman lustfully has already committed adultery with her in his heart." In my heart, looking at a Playboy centerfold meant trouble. Though I try my best to honor God's instruction, my flesh is weak. Biological imperatives that accompany the Y chromosome often take effect before I think. Intellectually, I know a woman's heart and mind are more important than anything else, but I am still a man—tempted by my flesh and an overwhelming desire to procreate.
Unfortunately, biology has no off switch. A low simmer is the best I can hope for. In my situation, after four long years, it was more like a rolling boil. I tried to ignore her. Impossible! The centerfold even stared at me through the leather cover of my Bible. After all Jesus did for me, I failed to do as He instructed. I picked up the magazine and gazed longingly at the woman inside.
The price for my sin was guilt, a strong sense of failure, and a shameful knowledge I had dishonored and betrayed Jesus' Word. In my distress, I heard the Lord say, "One of you will betray me." I was Judas.
I felt shame and regret. I begged for strength to conquer my flesh. Important in the first step toward repentance, but in itself, not enough. I asked for, and received, forgiveness.
Knowing Jesus is my Lord and Savior—and that He will forgive me when I ask—may be the only thing that makes me different from a man like Judas.
Don't betray the Son of Man.
Let Her Say So
Why'd you do it? I thought you loved me.
These uninviting words haunt my dreams. Memories emerge in the night like weeds, choking out the beauty of a previous season. My subconscious mind still searches for answers which may not exist. I run away, but can't escape the pain of one simple truth: regardless of why, I hurt the people I love. In my darkest days, I was no different than the one Jesus said would betray Him.
The story of Judas Iscariot is like mine: both reveal the unbelievable depth of Jesus' love. I felt the same grief and regret Judas must have felt when he threw the thirty pieces of silver at the feet of those Roman soldiers. Their money was worthless.
I desperately wanted to change things—to give back what was never mine and to take back my place in the lives of those I loved. Judas' story ended at the noose of a rope. Had that been my choice, Jesus never would have taken His place in my heart.
The biggest difference between Judas and us isn't that he betrayed Jesus and we never could. Even Peter betrayed Jesus three times. The most significant variance is Judas didn't believe Jesus was who He said. He had no understanding of Jesus' love for him or of how quickly he would have been forgiven had he asked.
Judas did nothing that could not or would not be forgiven. His life could have been redeemed, despite his betrayal. Judas' story is more than we like to admit. He was not simply a biblical character meant to be set apart from the human race and despised. His life is a reflection of our humanity and shows the ability of everyone to do evil acts. On the bright side, his was a life that gave Jesus an opportunity to show His unconditional love in spite of man's depravity.
When resentment and hatred would have been the human thing for Christ to feel, He manifested the magnificence of God's love instead. I cling to this hope in the darkness. It's the type of love I want to imitate.
Jesus never asks why we have done wrong. He asks that we repent and seek His forgiveness. Take the power of hurtful memories away by giving them to Him.
(Photo courtesy of pixabay.)
(For more devotions, visit Christian Devotions.)
---
---