Give thanks in all circumstances; for this is God's will for you in Christ Jesus. 1 Thessalonians 5:18 NIV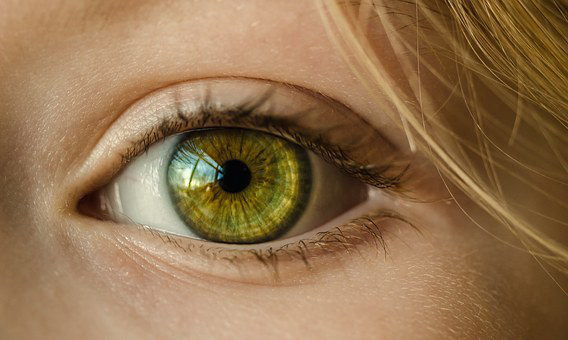 "God, I trust you with the results of my Lasik surgery. I will praise you no matter the outcome."
I knew there were risks, but I didn't think anything would go wrong. I didn't know anyone who had problems after having Lasik surgery. At the time, it was an easy prayer.
The morning after my surgery, I got in the shower and couldn't read the words on my shampoo bottle. Nor could I read the words on my lotion bottle or soap dispenser. My cell phone was blurry. I didn't understand what had happened.
Then one evening I was stopped at a traffic light and realized I saw two red lights stacked on top of each other. While driving home, I saw four headlights coming at me instead of two. I was seeing double.
After consulting three eye specialists, the last one explained the puzzle of my double vision. At the time of my surgery, my lenses had already become partially rigid. When the Lasik surgery changed my vision from nearsightedness to farsightedness, my lenses couldn't adjust properly between the two extremes. When I read anything up close for long periods of time and then tried to focus on something far away, I experienced double vision.
Paul says thanking God in all circumstances is God's will for us. I had promised God I would praise Him regardless of the outcome. That isn't always easy. Blurry vision is annoying, but when I complain, God reminds me of my promise.
Thanking God despite my irritating circumstances starts when I remember my vision won't always be blurry. Someday it will be perfect. And then I remember God is sovereign and must have a purpose for my double vision. Perhaps to teach me contentment in all circumstances. When I focus on all Christ has done for me on the cross and what I can look forward to, my circumstances pale in comparison. I can never forget the gospel and the grace extended to me daily. With the help of the Holy Spirit, I can redirect my thoughts to reasons for thankfulness rather than complaints.
When circumstances don't go the way you want them, thank God instead of grumbling and complaining.
(Photo courtesy of pixabay.)
(For more devotions, visit Christian Devotions.)
---
---