Cast your burden on the Lord, and He shall sustain you. Psalm 55:22 ESV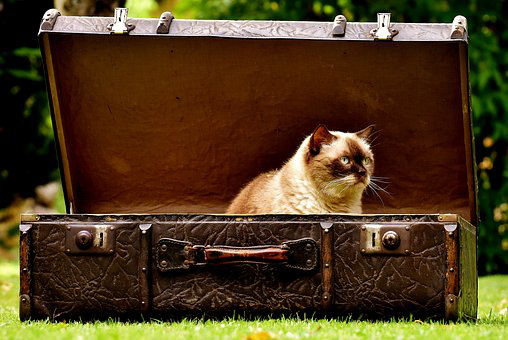 Packing luggage and traveling by plane is an art.
My brother, who travels for a living, can take a trip to Switzerland, Japan, Brazil, or anywhere else for a week with one carry-on bag and his brief case—thanks to his experience and knowledge. This allows him to travel without the hassle of waiting in long lines at check in or baggage claims. He's learned he doesn't need a lot of extra clothing and personal belongings because they weigh him down and keep him from moving with ease through airports and hotels.
We should do the same in life. Travel light. But many of us don't, due to the extra baggage we carry. I'm sure my brother had to go through a process of deciding which items he needed the most when packing that one carry-on bag. And we need to do the same.
We can carry jealousy, anger, and worry on our shoulders. Or we can carry grudges towards others, compare ourselves to others, or compete with others. And let's not forget how shame and worry can ease their way in like that favorite shirt you know you won't need on your trip but still want to take for comfort.
Sometimes the things we carry become a badge of honor we think we deserve. Why it wasn't our fault we were hurt, misunderstood, or overlooked. We adopt a victim mentality, thinking we deserve to feel the way we do, so we walk around carrying more than God ever intended.
Maybe it's time to decide what we need today and leave the heavy burdens behind. Just as my brother is able to move through airports and hotels with ease by traveling light, we can move through our days with the same ease.
Do with your burdens what the psalmist said: "Cast your burden on the Lord, and He shall sustain you" (Psalm 55:22).
(Photo courtesy of pixabay.)
(For more devotions, visit Christian Devotions.)
---
---