For unto you is born this day in the city of David a Savior, which is Christ the Lord. Luke 2:11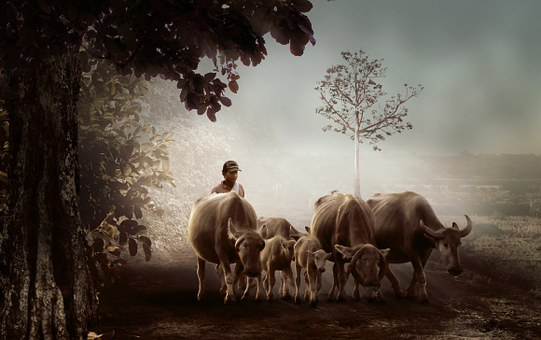 Imagine the scene of Jesus' birth.
The Son of our glorious God was about to enter the world. But no marching band, no atmosphere of celebration, no special edition of the newspaper, and no CNN 24/7 television news coverage were present. Nothing took place to herald the royal birth.
God sent His Son's birth announcement through angels. Even then, the angels didn't appear at a place like Times Square in New York City, the site of universal celebration on New Year's Eve. On that holy evening, God didn't send angels to heads of state, kings or queens, or city mayors.
Rather, God selected a field three-quarters of a mile west of Bethlehem. The quiet countryside, dotted with sheep asleep for the night, lit up with blazing heavenly lights that pierced the darkness. God brought attention to His birth announcement in the presence of flocks of sheep and the men who tended them, not in the presence of prominence.
God sent His Son as the ultimate sacrifice for the world's sins, and He wanted to make sure the news would be shared. If He had chosen to give the news to the ruling class, they might have thought too highly of themselves and greedily kept it to themselves, reasoning that only the elite deserved such news.
But God knew what He was doing. He knew who would appreciate the news and who would share it. The angels told the shepherds where they could find the new baby, but they didn't command them to travel there. After the angels left, the shepherds discussed the news and went with haste to find Joseph, Mary, and the babe.
You, too, can be like the eager shepherds and rush to tell the news the angels heralded. The Bible gives us the Good News, and with modern conveniences we can share it more easily than the shepherds did.
This Christmas season, share the news of Jesus' birth with someone.
(Photo courtesy of pixabay.)
(For more devotions, visit Christian Devotions.)
---
---