For where two or three come together in my name, there am I with them. Matthew 18:20 NIV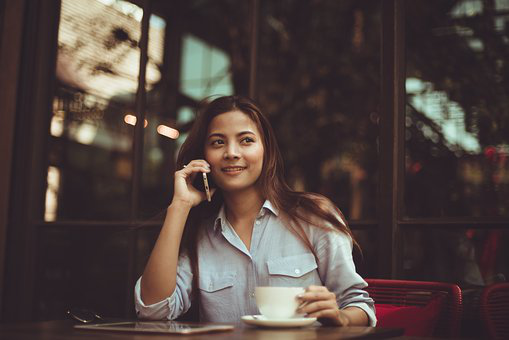 Stilted parts of their conversations drifted my way: Guess what? Really? She didn't! I can only pray for you.
I was sitting in a coffee shop sipping my favorite Chai brew. While waiting on a friend to join me, I observed couples and small groups seated on high stools, conversing in happy, friendly voices.
But wait. I just heard someone offering to pray for another person. And in a coffee shop. As I glanced their way, I saw a man talking unabashedly to another. I wasn't privy to the rest of their conversation, and I didn't know why the one needed prayer. I only knew a child of God was praying over coffee with someone else. Knowing I had just become a guest, I watched as they bowed their heads. Then I let my silent prayer join in.
God wants us to pray for one another because we are all His children. When we do, it binds us together in a supernatural way. It also invites Jesus to join us, to guide us, and to heal us. Prayer keeps us humble. Confessing our sins to each other reminds us of our humanity and imperfections.
I love family reunions because they are a break from the stress of life. A time to hug on, laugh with, listen to, and lift up each other. Prayer is a family reunion with other Christian believers. Through it, we rejoice in the good, feel compassion in the not-so-good, and are cleansed from our sins by the forgiving power of Christ.
Prayer doesn't require anything special besides a concern for one another. No appointment is needed. No costly bill for you to pay. No bad-tasting medicine to force down. Just a willing heart.
As you travel through your day, be alert and keep your eyes open. Someone needs your prayers—at work, at a ball game, at home, or even in a coffee shop.
(Photo courtesy of pixabay.)
(For more devotions, visit Christian Devotions.)
---
---