Don't be afraid; don't pay any mind to this vandal horde. This is God's war, not yours…You won't have to lift a hand in this battle; just stand firm,…watch God's saving work for you to take shape. Don't be afraid, don't waver. March out boldly tomorrow – God is with you. 2 Chronicles 20:16, 17 (The Message)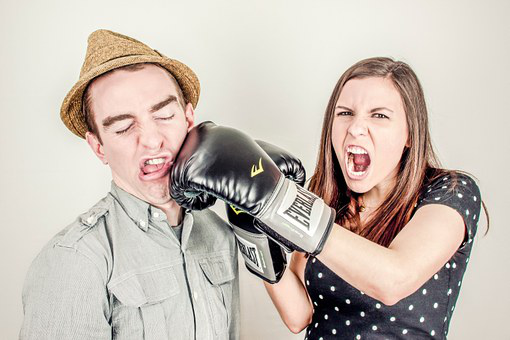 "It's a battle. I'm being attacked and I can't find the strength to stand."
Bea leaned against the car window and sighed. She was tired. Lost. Spent. And I was at a loss for the right words.
"What do you do when you're trying to be obedient, but it's like God has forgotten you? I study my Bible, pray . . . I worship. Where is God in this?"
It's a question we've all asked, especially when we know we are doing our best to be the individual God wants us to be. There's no denial we're all sinners. No excuses. When trying spiritual times fall over us, we cry out—"What more Lord?"
Jehoshaphat faced the wrath of three kingdoms, and he wondered what on earth had caused this. What would he do? He did all he knew to do. He called the people together and they prayed. And prayed. And prayed. Until God sent Jahaziel, to reassure them . . . this was not their battle. It was God's and God had already won.
Facing spiritual hardship is hard. It's harder to understand why—when we are doing our best to be obedient—we must suffer through battles. The spiritual battle roars in the heavens, but it's God's battle and He never loses. When the war slips through the cracks and falls on us, our faith and trust in Him are vital. Just as Jehoshaphat called the people of Israel together to pray—so should we. Pray and remember the battle is not ours. It belongs to God. Stand firm. Steadfast. Faithful. And God will keep His promises.
It's cliché to say hardships build our character—both earthly and spiritually—but it's true. In our despair, we lash out to God and ask why? WHY? Still, His ways are greater than ours. When we do the only thing we know to do—go to our knees and remain there—then God can do what He does best: win the battle.
When you are spent from the battle that rages around you, kneel and pray. God has already fought and won.
(Photo courtesy of pixabay.)
(For more devotions, visit Christian Devotions.)
---
---