But Jesus told him, 'No! The Scriptures say, 'People do not live by bread alone, but by every word that comes from the mouth of God.'" Matthew 4:4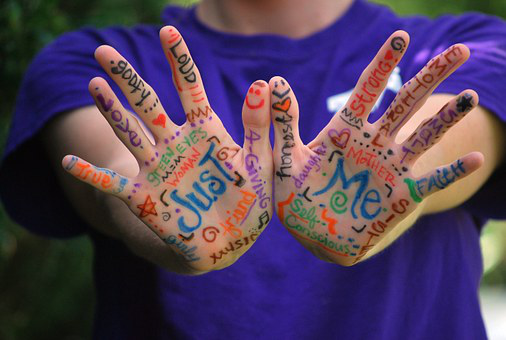 "Hey, Shorty."
"It's a Munchkin."
Just two of the many insults I endured growing up. Being only 4'8", I seemed to attract more attention than I wanted—at least that kind of attention. More than once, I responded with the old adage, "Sticks and stones may break my bones but words will never hurt me!"
But it's so not true. Words have power. We can use them to encourage, to praise, or to do the opposite.
And certainly, God's Word has power. Jesus knew that, which is why He quoted Scripture during the time in the wilderness when Satan was tempting Him. We all know we need food to live, but Jesus said God's Word is just as crucial.
God's Word feeds us and strengthens us. But the power that's available through God's Word is only available if we choose to ingest it to begin with. We must read it, study it, know it, apply it, and believe it.
If you want more power in your life, then be more like Jesus. He didn't wait until He was face-to-face with Satan to learn the Scriptures. He already knew them, and that's what we should do as well. Then we'll be ready to face whatever may come.
Make sure the words you use have power.
(Photo courtesy of pixabay.)
(For more devotions, visit Christian Devotions.)
---
---