Many waters cannot quench love, nor can the floods drown it. Song of Solomon 8:7 KJV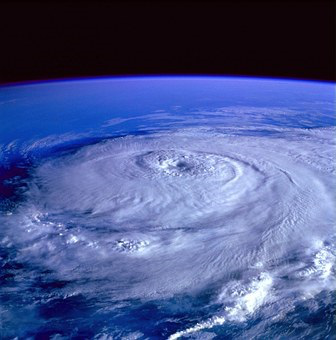 As I watched the devastating flood waters of Hurricane Harvey surge through Houston and the surrounding areas, I was horrified by their powerful, damaging, and unforgiving effects. Human attempts against such force seem feeble—and usually are futile.
As I considered the devastation, God brought Scriptures to mind related to flooding waters. Song of Solomon 8:7 shows the power of love. In the intimacy of marriage, passionate, burning love can withstand attempts to quench it. This correlation signifies the power love holds over those consumed by it.
Isaiah 59:19 reflects a spiritual reference to flooding waters: "When the enemy comes in like a flood, the Spirit of the Lord will lift up a standard against him." Our enemy is powerful—a roaring, rushing torrent with intent to steal, kill, and destroy. He rushes about with deceit, distraction, and destruction. Just like flood waters, he values nothing nor does he play favorites or give anyone a break.
And yet we can withstand the enemy's malicious tide. The impenetrable, non-eroding seawall of the Spirit of the Lord takes precedence and power over Satan and his nasty attempts. When Satan tries to erode our faith, we rest and trust in the Spirit of the Lord. When his flood waters swell, we find safety under God's almighty wings. But just like an earthly flood, recognizing the flood warnings and immediately seeking shelter is critical.
Jesus is the standard raised against our enemy. He is love and lovingly gave His life as a ransom for us. His yoke is easy and His burden is light. He is a fountain springing up within us, never a destroying flood. His banner over us is love. He is our shelter.
God gives His conquering power of love over spiritual flooding. If we wonder whether any flood can dampen, quench, or separate us from the source of our love, the answer is found in Romans 8:38-39: Never!
Hurricanes may blow and flood waters may rise, but your safety lies behind the seawall of God's never-ending love.
(Photo courtesy of pixabay.)
(For more devotions, visit Christian Devotions.)
---
---