Truly I tell you, this poor widow has put more into the treasury than all the others. They all gave out of their wealth; but she, out of her poverty, put in everything—all she had to live on. Mark 12:43-44 NIV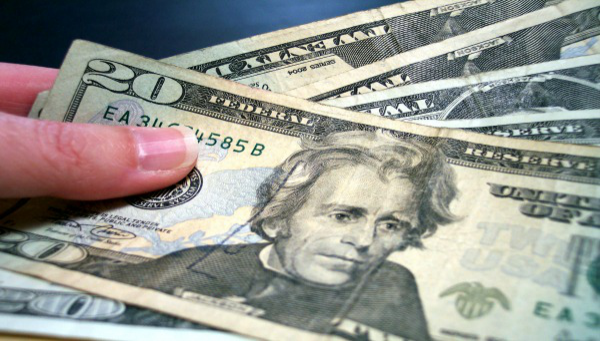 "But Lord, it's all I have!"
I didn't say it aloud, but God clearly heard my objection. I was thirty, single, and living frugally. I knew without a doubt God wanted me to put my last ten dollars in the offering plate. It wasn't much, but it was all I had—and payday was still a week away.
As the music played and the ushers neared, the Holy Spirit's prompting grew stronger. With an, "Okay, Lord, I'm trusting you," I let go of the money.
One day, Jesus and His disciples watched a poor widow drop two small coins in the treasury. Though others had given more, Jesus commended her.
God may never ask us to give our last penny, but whatever He asks, giving it cheerfully invites His blessings. The gift's size is immaterial. He asks us to give out of obedience and faith. Then He asks us to trust Him to provide our needs—especially when giving defies all financial reason.
Two days after I gave all I had, God unexpectedly sent me three times as much—far more than I needed.
The return on our gifts won't always be immediate or tangible, but Jesus makes this promise: "Give, and it will be given to you. They will pour into your lap a good measure—pressed down, shaken together, and running over. For by your standard of measure it will be measured to you in return" (Luke 6:38).
Give willingly. Give faithfully. Trust God to supply all your needs according to His riches in glory.
(Photo courtesy of pixabay.)
(For more devotions, visit Christian Devotions.)
---
---