Praise the Lord, O my soul, and forget not all his benefits. Psalm 103:2 NIV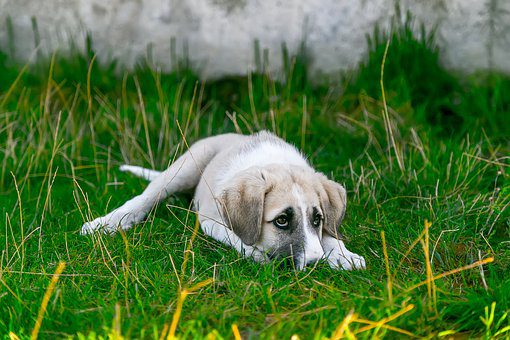 Some people would describe me as an animal lover. I live in the country, and, through the years, people have abandoned dogs and cats in front of my house. Several of those animals became permanent residents. All have been given loving care, but a few became special. They have not only been my four-legged friends, but they have also been my teachers.
Twice a day I give my dogs treats, which they look forward to with eagerness. One day as I handed them the treats, I wanted Carl Lee—one of my favorites—to look at me as I talked to him.
"Carl Lee, would you please look at me? Look at my face, not what's in my hand."
But his thoughts were focused only on the treats and his anticipation in receiving them.
That's how I am with God at times. He blesses me with so many good things, and often that's where my focus lies. Like Carl Lee, my eyes are on God's hands and what He's holding out to give me. I don't place my attention on God Himself and praise Him for who He is.
I love Carl Lee and wish he would show more love to me because of who I am, not because of the gifts I give. Even though that may never happen, I'll continue giving him loving care—just as God will continue loving me even when I look to what He holds in His hands instead of what He offers from his heart.
God gives gifts willingly and freely because He loves us. Don't be like Carl Lee, looking to see what He holds. Rather, look into His face and see His eyes of love.
(As told to Normal Mezoe by Ruth Q.)
(Photo courtesy of pixabay.)
(For more devotions, visit Christian Devotions.)
---
---