To everything there is a season, and a time to every purpose under the heaven. Ecclesiastes 3:1 KJV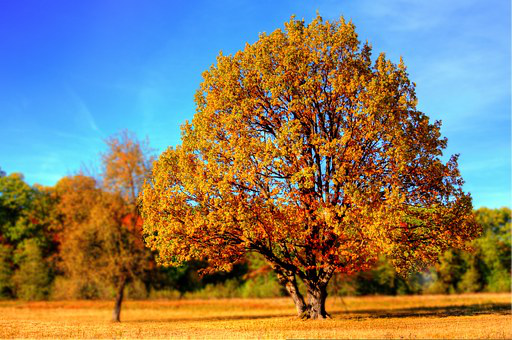 For six long years, one storm after another hit me. I was strong spiritually, but my mental state reached a climax. I wondered when the storms would let up . . . when I would see the beautiful colors of the fall season change in my life.
When I thought I was going to have a breakdown, I learned about God's faithfulness. God's Spirit led me to a quote by Charles Stanley: "Often God demonstrates His faithfulness in adversity by providing for us what we need to survive. He does not change our painful circumstances. He sustains us through them." That's when I learned God is faithful in all the seasons we go through by providing us with everything we need.
The phrase microwave society has some truth to it. We want it right now, but when we put our own efforts into trying to make something happen that's out of God's divine timing, the result can be loss of spiritual benefits.
God has made everything appropriate in its time—including the natural changing of the seasons and the spiritual seasons in our lives. He doesn't move like a tortoise or drag His feet like us, but He is faithful in His own divine timing.
Life's many circumstances that God has purposed are always appropriate seasons. They give us the opportunity to grow spiritually and allow His faithfulness to shine.
No matter what appointed season you're in, know it has a purpose. God will not allow you to be consumed while you are in the season of testing. His compassions fail not. They are new every morning, and His faithfulness is great.
(Photo courtesy of pixabay.)
(For more devotions, visit Christian Devotions.)
---
---