But these are the ones sown on good ground, those who hear the word, accept it, and bear fruit: some thirtyfold, some sixty, and some a hundred. Mark 4:20 NKJV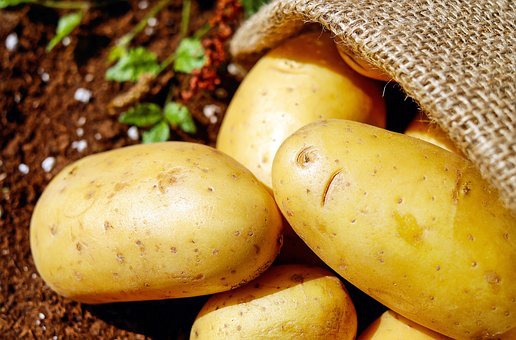 Fall changes things: colors, temperatures, futures. Autumn also brings harvest, which reflects these things and more.
Few recognize a harvest as the act of taking a life. As a 'tween, I handpicked potatoes for local farmers. When preparing to harvest tubers, the plant must be killed. This does two significant things: it prevents the tubers from over-maturing, and it forces the plants to wither. The plants decompose, leaving only the spuds when the digging machines bring them to the surface.
When Jesus spoke the parable of the seeds, He demonstrated the principle of agronomy. The disciples wondered at His reasoning, and He explained how those without knowledge may hear of some good thing but how only those who put their knowledge to good use would bear fruit. Perhaps the greatest point Jesus makes is how His organic kingdom works.
Every farmer knows to till the soil and prepare it for planting—modern no-till methods notwithstanding. Also a part of their work is cultivating and watering to ensure the nutrients go to their crop and not to weeds. At the end of the growing cycle—before the plants succumb to disease, mold, and rot—farmers separate the fruit for later use. Or to use the vernacular, harvest it. Some of those seeds don't go for food, but for planting. The plant multiplies itself by returning to the ground, sprouting, and producing more life.
In today's world, hybrids exist. These seeds will not produce other fruit and multiply. New seeds must be bought to obtain an increase. It's a shortcut based on convenience and a perceived gain.
Jesus suggests giving up our own life to follow Him. What He seems to say is that the harvest is at hand. By giving up the life we think we need, we permit Him to groom us for His use. Our spirit flourishes, our seeds reproduce, and our bounty expands exponentially.
The world tells us there are shortcuts to accomplishing God's aim. Don't succumb to that process and end up with a short-term gain. During the season of harvest, think about what needs to die so you can live an abundant life.
(Photo courtesy of pixabay.)
(For more devotions, visit Christian Devotions.)
---
---