This man (John) came for a witness, to bear witness of the Light, that all through him might believe. John 1:7 NKJV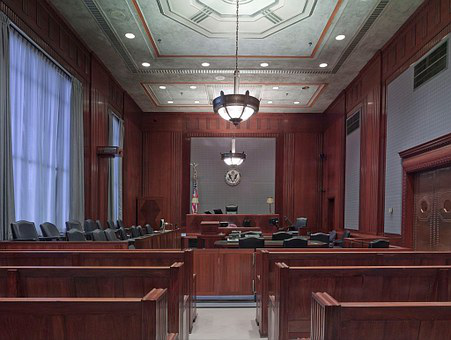 During court proceedings, witnesses are more important than onlookers or spectators. They are active participants who help determine a case's outcome.
Witnesses play an important part in the legal process. In a criminal case, what a person says and how they say it can keep an innocent person from going to jail or ensure that a guilty person is not freed to commit new crimes. In a civil lawsuit, a person's testimony will not usually send anyone to jail, but it can significantly affect fundamental legal rights.
The same is true of our witness for Christ. Like John, we are active participants in a matter of absolute importance: the truth of Jesus's death and resurrection.
When John the Baptist told people about Jesus, the light of the world, he declared his knowledge of Jesus. And John the disciple, who recorded the events, testified about his experience with Jesus: "We have seen his glory, the glory of the one and only Son, who came from the Father, full of grace and truth" (John 1:14). The apostle Paul elaborated on this idea when he told young Timothy, "The things you have heard me say in the presence of many witnesses entrust to reliable people who will also be qualified to teach others" (2 Timothy 2:2).
Christians have been summoned before the courtroom of the world. We are not spectators but active participants. We testify to the truth about Jesus's death and resurrection. John the Baptist was a voice calling in the desert. Our voices can be heard in our workplace, neighborhood, and church, and among family and friends. We are active witnesses telling others about the reality of Jesus in our lives.
Think of some creative ways you can share the gospel.
(Photo courtesy of pixabay.)
(For more devotions, visit Christian Devotions.)
---
---