For to us a child is born, to us a son is given, and the government will be on his shoulders. And he will be called Wonderful Counselor, Mighty God, Everlasting Father, Prince of Peace. Isaiah 9:6 NIV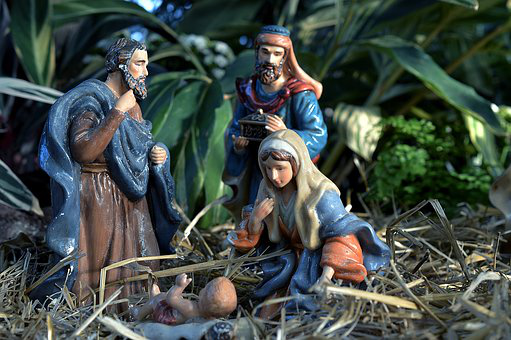 Some time had passed since I heard from Sarah, a friend I pray for often.
Then I watched a movie I thought Sarah might find interesting. I sent her the information through Messenger. A few minutes later, she called and told me she was feeling miserable. The man she had been dating for years cheated on her. She felt betrayed, angry, and frustrated. She had seen a Christian counselor twice but could not fall asleep at night.
"How did the counselor help you?" I asked.
"He asked me to write down what my left brain told me so my logical sense could persuade my emotion on my right brain to forget about this lousy man. But I'm not in the mood to write it now." She sighed.
"I may not be a licensed counselor, but I believe God, your Creator, knows your heart more than any human. Would you like me to pray for you and ask Jesus to help you?" I wanted to point Sarah to Jesus, her ultimate comforter.
"Why does this happen to me?" Sarah asked.
"Only God knows. But one thing Jesus wants to assure you is that God loves you," I replied.
The child Jesus was sent by His heavenly Father to carry our sin debt to the cross. He is the ruler of the kingdom of God. And He is the best counselor because He understands our suffering through bearing our burdens daily.
Jesus proves Himself to be the mighty One who can calm the storm in your heart with His gift of peace.
If you're struggling, instead of trying to grab any plank to let yourself float above the roaring ocean of trouble, cry out to God for help.
(Photo courtesy of pixabay.)
(For more devotions, visit Christian Devotions.)
---
---