Through Jesus, therefore, let us continually offer to God a sacrifice of praise—the fruit of lips that confess his name. Hebrews 13:12 NIV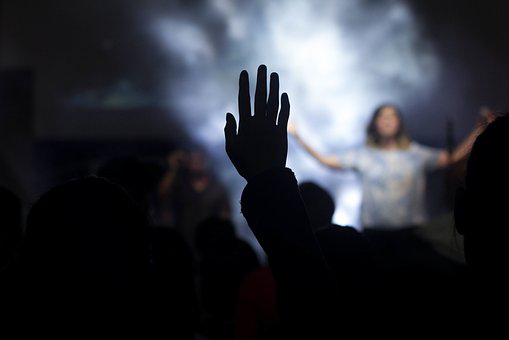 Two days off from work and I was ready.
My supervisor had been upset all week—stressed because of a personal problem—and appeared to take her anger out on me. As I pulled into my driveway one Friday, I was thankful the work week had ended.
I was driving a friend's car because my old car was in the shop again. As I sat in the driveway, I reached into my purse for my door key—but it wasn't there. It was inside the locked house.
Winter had arrived, and snow covered the ground. Wearing high heels, I slipped and stumbled through several inches of snow to a building for my stepladder. Carrying it back, I placed it under a kitchen window.
I pried off the screen and crawled through the window. As I did, the phone rang. Hurrying to answer it, I hit my arm. Picking up the receiver while rubbing my aching arm, I tried not to cry as I received more frustrating news.
After hanging up the phone, I sat at the kitchen table realizing I had two choices. I could give in to despair or praise God despite my problems. I chose the latter. My praise became a gift of sacrifice to my Lord.
Offering praise is the fruit of our lips, and God lovingly accepts our offering. He blesses when we willingly offer our praise to Him.
Eventually, the car problems were solved and tensions at work eased.
When you are tossed upon a turbulent sea of stress and fear, choose to offer God a sacrifice of praise.
(Photo courtesy of pixabay.)
(For more devotions, visit Christian Devotions.)
---
---