His mother said to the servants, "Do whatever he tells you." John 2:5 NIV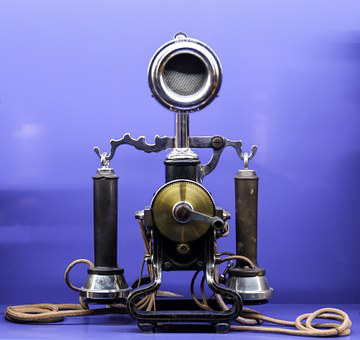 She had collapsed the previous night.
My 92-year-old mother was sick. Temperature elevation and chills caused her to shake terribly. I had lived with her on her farm for several years. The 24-hour change in her health jolted me. My sister and brother-in-law arrived, and I welcomed my brother-in-law's medical expertise. We saw some improvement, but her sickness drained my emotional strength.
Then the phone rang. I recognized the voice of a dear college friend. We exchanged Christmas cards, but seldom saw each other or spoke on the phone. She was thinking of me and decided to call. Her brief conversation and prayer for Mother and the rest of the family brought peace and reassurance of God's care. He moved my friend to extend His loving care and grace.
Obedience is preeminent when walking with Jesus. Just as Mary told the servants at the wedding in Cana to do whatever He told them to do, so must we. When the Holy Spirit stirred my friend's heart, she obeyed. Her obedience accomplished God's will by ministering to my needy soul. Inevitably, she experienced God's presence as she obeyed. Jesus said He would make His home with the obedient (John 14:23).
Immediate responses when God's Spirit beckons are important. After we have obeyed, we can rest in the peace and confidence we did what He said. Our daily prayer should be for an attentive ear and heart so we can do His will on earth just as it is done in heaven. Then we will rejoice in seeing His purposes accomplished in our lives and the lives of others.
Do whatever God tells you to do.
(Photo courtesy of pixabay.)
(For more devotions, visit Christian Devotions.)
---
---